Most of us know that Ayurveda is an ancient Indian medical system that embraces natural principles in its therapy. There are many debates about the relevance of Ayurvedic therapies in today's world, but all of those doubts are eventually dispelled by natural and effective Ayurvedic therapies.

Ayurlife is one of the pioneer traditional health centres in Singapore that provides cost-friendly therapies like the Abhyangam, Takradhara, Thalapothichil, and more, under the supervision of qualified Ayurveda practitioners. Recognizing the benefits of natural Ayurvedic therapies, people across the nation prefer Ayurlife over other traditional health centres.
The therapies and health management in Ayurveda include natural substances, oils, and herbal medications. which is one of the primary reasons why Ayurveda has greater longevity compared to other medical systems. Over the last couple of years, there has been a mushrooming of numerous clinics in Singapore that offers natural Ayurvedic therapies.

As a result, we recommend that you only visit authorised and well-known health centres such as Ayurlife to achieve the desired results without experiencing any side effects. Our therapies and practices will not only manage the medical condition but also be beneficial for your body. Now, why more waiting? Schedule an appointment with our experts today.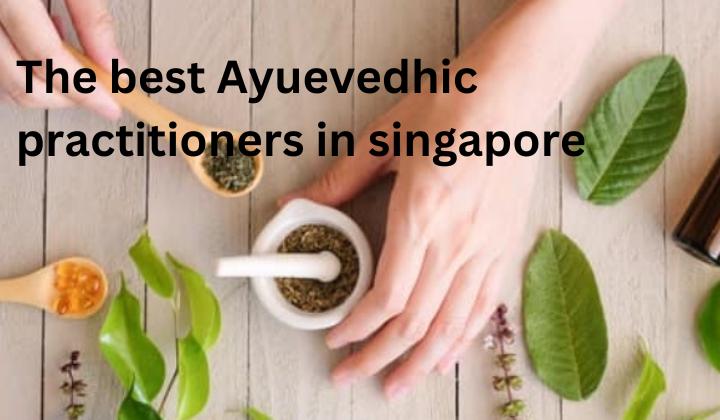 Ayurveda Practitioners Who Can Recognize Your Needs
When it comes to ayurvedic therapies, the significance of ayurvedic practitioners is paramount. The relationship between the patient and the practitioner should be naive and credulous because, according to Ayurvedic principles, both the mind and the body are intrinsically related to each other.

Ayurlife is blessed with the services of eternally gifted Ayurveda practitioners who have years of expertise in Ayurveda, addressing various kinds of health-related conditions. Ayurvedic therapies are completely inspired by nature, and all of them are provided to rejuvenate your body and mind alike.
Our practitioners will undergo a detailed examination of the patient for the purpose of ascertaining the root cause of the medical condition.

Many medical conditions can be the result of hereditary factors or a particular lifestyle, and before beginning therapy, our practitioners will give you a complete outline of the procedures and mentally and physically prepare you for the therapy.

Ayurveda is a lifestyle that should be followed even after the procedures winds up, and by the time you leave the Ayurlife ayurvedic centre, you will be able to take responsibility for your mind and body through our expertise in natural remedies, which includes diet, meditation, and few other routines.
Natural Therapies and Health Management Procedure in Ayurveda
According to Ayurveda, when we minister any particular region of the body, it can impact the entire body. All of our ayurvedic therapies are performed in a clinically hygienic environment that ensures comfort for our patients.

With excellent amenities for patients, Ayurlife quickly climbed the ranks in Singapore's health economy. All therapies and procedures in Ayurveda represent the elegance of nature and its resources.

Every individual is made up of different body constitutions (doshas), and it is imperative to provide therapy as per how their body responds. At Ayurlife, we place a tremendous value on customer satisfaction, and that is visible in our modes of service, counseling sessions, and other health practices.

We have a holistic approach to every medical-related condition in such a way that your soul, mind, and body will be reenergized after the therapy.
You Can Lead a Balanced Life with Ayurveda
Does your body seek help for alleviating pain from any type of medical condition? Then Ayurlife is the best option for you. With the collective effort and commitment of our Ayurveda practitioners, you can say goodbye to the pain that has been hindering your life so far.

Our therapies and procedures in Ayurveda are reasonably priced without taking any chances on the quality of services. We hope this blog has provided you with useful insights into our ayurvedic practitioners and their unique approach to ministering health-related conditions.