There's an ancient saying that has been passed down through the generations that states that "Ayurveda teaches us to cherish our innate nature." When we understand our own internal and physical health systems, we are getting closer to our ultimate well-being.

Ayurlife is an exemplary traditional health centre in Singapore that has built its reputation through grasping the true divine knowledge of Ayurveda. As a result of a hectic work-life balance, human life takes a toll on itself by making bad life choices. Being an institution that provides therpaies like Thalapothichil ayurvedic therapy, we're determined to be the point of difference for many lives.
The quality of our lives is influenced by the choices we make. Our Ayurvedic medical clinic in Singapore is known for dealing with various medical-related conditions in natural ways. At Ayurlife, we provide Thalapothichil massage therapy, which is believed to have a wide range of health benefits for both the mind and the body.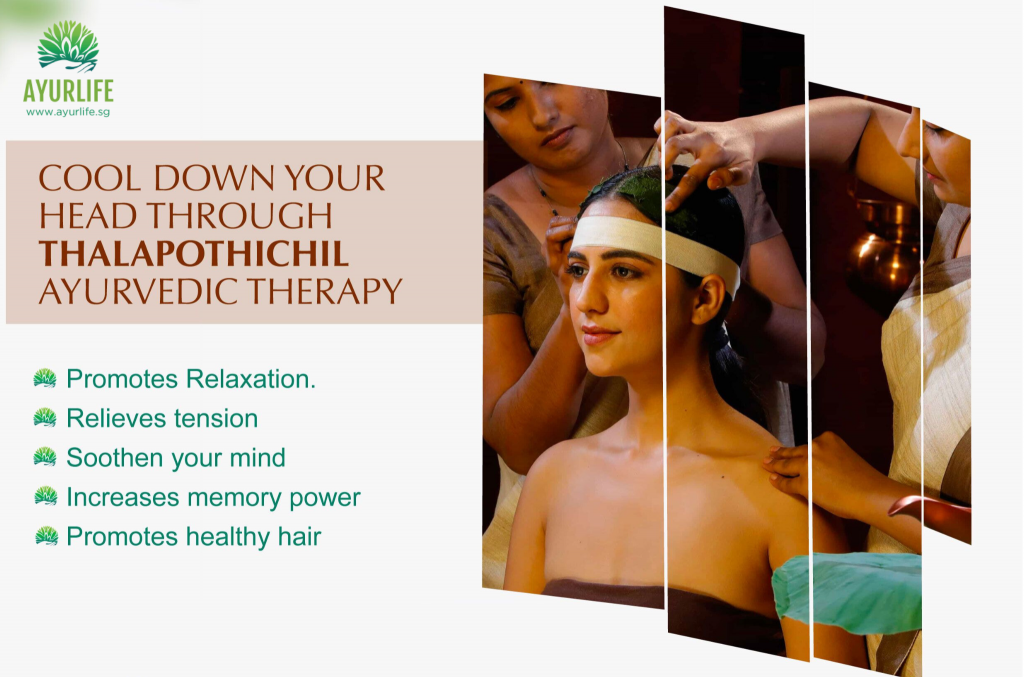 The warm oils and gentle massage help to relax the muscles and calm the mind, which can lead to improved sleep and a feeling of overall well-being. For the last couple of years, we have seen a lot of patients visiting our health centre in order to undergo Ayurvedic therapies.
Learn more about Thalapothichil Ayurvedic Therapy with Ayurlife
When you undergo Thalapothichil ayurvedic therapy, it not only brings physical benefits but also some aspects of spiritual well-being by helping to balance the body's energy and promote a sense of inner peace and harmony.

The therapy begins with a warm oil massage to help remove toxins from the body and improve circulation. Our therapists will then use various herbal oils and massage techniques to target specific areas of the body, such as the head, neck, and shoulders.
We only provide Thalapothichil therapy by taking into account the medical records and identifying the body type of our patients. When one's mind is stable, they're pretty much closer to holistic relief from medical conditions, which is one of the reasons why we perform our ayurvedic therapies in a peaceful ambiance.

The herbal oils used in the therapy are believed to nourish the scalp and hair follicles, which can help promote healthy hair growth. Our Thalapothichil therapy can help reduce the frequency and intensity of headaches and migraines.
Natural Ayurvedic Medical Clinic in Singapore
With a keen eye for providing holistic natural therapies for patients that come from different backgrounds, Ayurlife is determined to be a point of difference as an ayurvedic medical clinic in Singapore.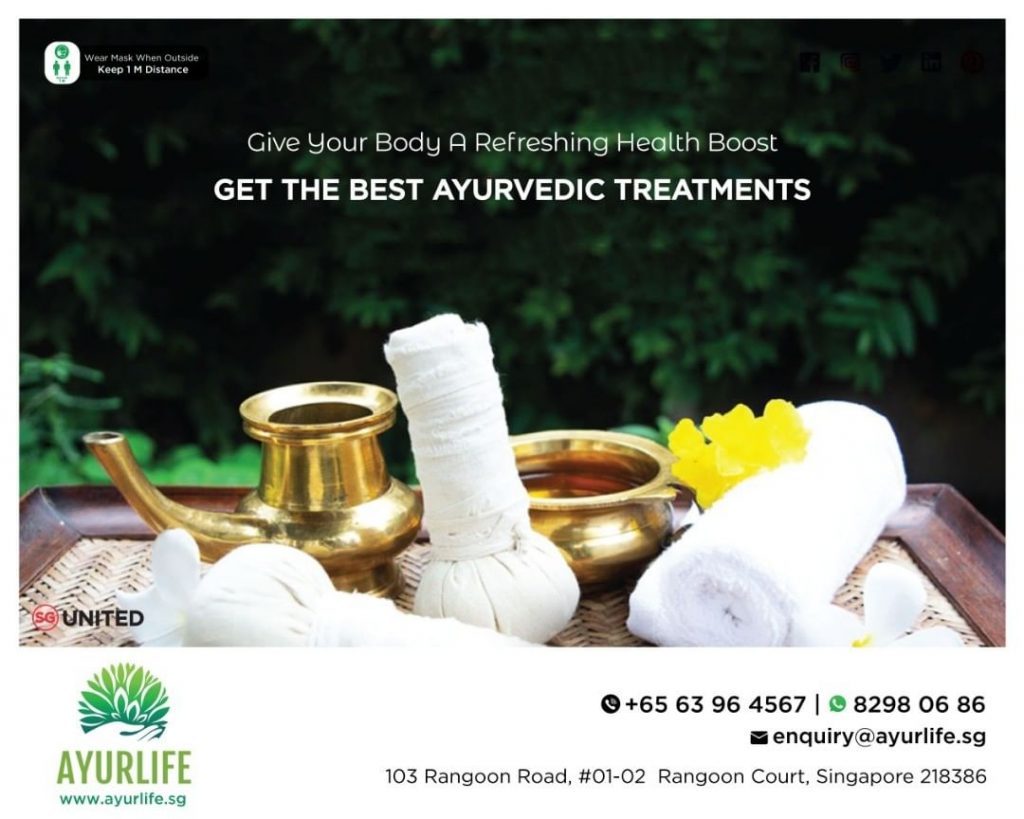 The clinic specializes in the therapy of various health conditions and offers a range of ayurvedic therapies, including massage, herbal remedies, and dietary advice. With more than a handful of years under its belt, Ayurlife is turning out to be the most preferred traditional health centre in Singapore.
All of our therapies are designed to help people achieve balance in their lives and improve their overall health and well-being by learning to take responsibility for their own lives.

By specializing in the traditional medicine system of Ayurveda, our health centre is ideal for dealing with your medical conditions. The traditional health centre is staffed by ayurvedic practitioners who are trained in traditional methods.
Our top priority is your health
By offering therapies including Thalapothichil ayurvedic therapy, Ayurlife has grown into a dependable ayurvedic medical clinic in Singapore. We provide a wide range of services, from primary care to specialized therapy, to ensure that you get the care you need.

We invite you to explore our website to learn more about our services and how we can help you achieve optimal health and well-being. Please contact us if you have any questions or would like to schedule an appointment.